Priorities of Love, by Robert Simpson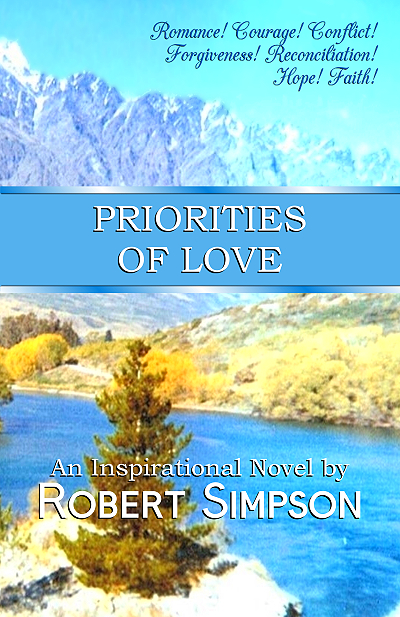 The power and the glory of love, encapsulated in a sweeping family saga based in New Zealand, Papua New Guinea, and Queensland, Australia.
Love, in all its tumultuous forms, infuses this book, via the fascinating tale of one man's life and his ménage of clan members and friends. Family love, romantic love, Christian love, joy and tragedy, hope and despair, and life's way of throwing catastrophic curveballs at us – all are juxtapositioned through the cast of people surrounding Adam Fraser, from babyhood to old age. Through the hinterland of Papua New Guinea and its vibrant peoples (and where his heart is captured by Polly, a petite English nurse), to Queensland Australia, magnificent New Zealand, Queensland, to England and Europe, from present-day and reaching back to World War I, Robert Simpson sympathetically melds the stories of this intriguing group of people into one sweeping saga that finds its beginnings and ends, over and over, to the present day. What shines through is love – for family, for Christ, and of the deeply romantic, everlasting kind between soul-mates.
Our latest release, 2 February 2022. You can order via Amazon, or for over 5 at a time, buy directly from us at wholesale.